Welcome to:
HappyCamperRadio.com
Home of the Happy Camper Radio Podcast

When you're ready to talk camping, you've come to the right place.  Camping is what we're about….camping is all we talk about. Our focus at Happy Camper Radio is to promote and encourage family unity by taking full advantage of the natural resources that each and everyone of us were put on this earth to enjoy. Camping is a awesome way to bring the family together.  From selecting new gear, to deciding where to pitch your tent, camping is the ultimate recreational activity for you and your family. Join us as we sit around the campfire and discuss the latest in outdoor equipment and camping techniques.  Looking for a place to go camping this weekend?  There are thousands of great destinations all across the country. And, you'll be surprised to know, some are located just a short drive from home. 
At Happy Camper Radio, everyone is welcome at our campsite.  Whether you're a seasoned camper, or someone just starting out, rest assure, this is one camping podcast where everyone feels right at home. 
Take some time to browse our website.  And be sure to check back often for updated information and photographs.
Happy Camper Studio Upgrade
Skip installs new "AudioArts Engineering" Broadcast Console
In a constant effort to bring our listeners the very best in content and quality, Skip recently decided to upgrade the Happy Camper Radio studio with a professional state-of-the-art broadcast console.  After more than a month of "behind the scene" preparations that included removing all analog wiring and replacing it with digital CAT6 cables and RJ-45 connectors, the Happy Camper Radio Show is now sounding better than ever before.  The new AudioArts Engineering "Air 5" broadcast console provides 16 channels of quality audio which is clearly notable beginning in Episode 152. Of course, like anything, there were a number of challenges and hurdles to overcome before the console was ready for use. This included the installation of a SoundBlaster Titanium HD soundcard and some careful fine-tuning.  The "Air 5" allows Skip the ability to pull in phone calls to the show from a variety of sources.  He also employs the new console in his voiceover profession. 
Episode 135: Our First Google Hangouts On-Air Broadcast 
Here's what some of our listeners are saying:
  If you enjoy camping, check out the Happy Camper Radio podcast. A great family friendly show all about the great hobby of camping!   Porchlight Family Media   Skip and friends do a great job and cover everything from budget boondocking to high end RV life. Thanks for the good work.   Buck Ballard   Always excited listening. It's like Skip is an old friend of mine, we share the same love of outdoor. I am a happier camper now that the show is around.   Kristan5   This is a great family friendly podcast. Skip knows his stuff, and knows how to make an interesting show.   Bojib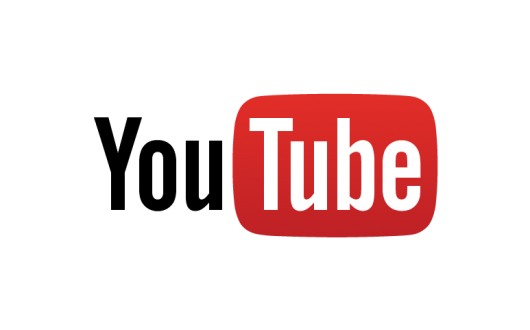 Now,

you can find all of your favorite episodes of Happy Camper Radio on our brand new YouTube channel . To subscribe, simply click on the bright red YouTube button located to the right in the sidebar.  It's another great way to listen to the show, both at home and on the road.
Gary Sizer Completes His Hike of the Appalachian Trail
Congratulations to our friend Gary Sizer on his successful hike of the Appalachian Trail. Gary's journey began back in May when he came to Georgia and started hiking the trail at Springer Mountain.  Throughout his five month hike, he made several new friends along the way. Gary stayed in touch with the show, and always made it a point to keep us updated on his progress. Not very many people are able to accomplish what Gary did. Right now, he is back at home working a book.  We'll have more information on that as time progresses. Meanwhile, you can check out some of the entries he posted online by visiting his website at:

www.wheresthenextshelter.com

.
Skip rides the Blue Ridge Scenic Railway
In early August, Skip took a short trip to the north Georgia mountains to take in the fresh air, and to ride the Blue Ridge Scenic Railway. Check out some of the highlights from his open-air rail car as he travelled to the Georgia border, where he visited the town of McCaysville and Copperhill, Tennessee.
Relaxing by the Fire
Nothing beats sitting by a campfire on a calm cool night in the fall. The sounds of crackling wood and that infamous hissing sound will not only reduce stress, but calm your nerves and allow you to forget about all of life's struggles, even for just a short while.